ATM

---
Dutch Bangla Bank has first transformed the concept of branchless banking in the country by introducing a huge numbers of ATMs in important places like airports, railway stations, markets, shopping malls, university campuses, branch premises and important public places. The numbers of ATM of the bank are increasing every day, every week and every month. Now our valued customers can get an ATM within their footsteps.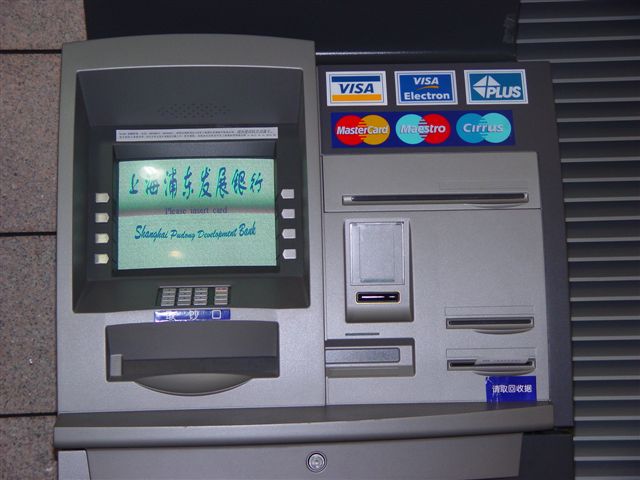 While setting up the ATMs, the sites are selected considering many factors like easy accessibility using different transports, wide and free space and density of the population in surrounding area.
Our ATM fleet is equipped with famous NCR, Wincor and Diebold ATMs. All of our ATMs are EMV-implemented (with chip) and thus highly secured. The prestige of having all the ATMs EMV compliant was never been achieved by any bank in the Bangladesh before.
However Dutch Bangla Bank ATMs are capable to accept both EMV and non-EMV cards. The Dutch Bangla Bank ATM network has direct interface with the Bangladesh Bank (Central Bank) and the 23 commercial banks of the country. Thus Dutch Bangla Bank ATMs accept the following cards:
Dutch Bangla Bank's proprietary Nexus card
Bangladesh Bank's Proprietary Debit Card
Any MasterCard Debit, Credit, Maestro & Cirrus card
Any Visa Debit, Credit, Electron & Plus card
Prime Bank's Proprietary Debit Card
First Security Bank's Proprietary Debit Card
Other cards issued by the 23 partner banks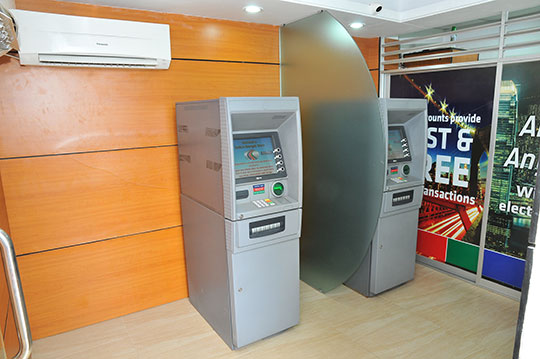 Dutch-Bangla Bank also acts as the third party service provider to personalize and issue cards for the Bangladesh Bank and a private commercial bank.
For increasing the efficiency of our ATM network, we have taken various steps which includes installation of the ATM Monitoring Software to centrally monitor the causes of down time of individual ATMs, implementation of dual AC with timer at all ATM booths to ensure more ATM-friendly environment, bringing changes into network connectivity by implementing various upgraded network equipments, strictly following the SLA for all the related vendors for respective devices in the ATM booths, eliminating out-of-cash situation in the ATMs, and reducing time taken to resolve any disputes related to cash jam inside the ATM.
---