Fast Track

---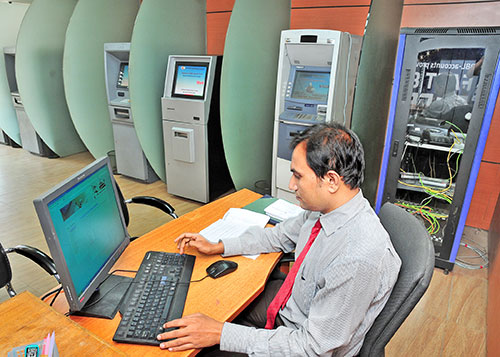 Dutch Bangla Bank Fast Track is an Expansion of branchless banking facility has turned into a style for all players in the banking industry. Growing number of people are now prone to use branchless alternative delivery channels. Dutch Bangla Bank in addition into its rapid expansion of ATM network came up with a new concept popularly famed as Fast Track (FT) in the country in November, 2009 aiming to offer integrated banking flavors away from branch. A Fast track is equipped with 6-12 numbers of ATMs. It has deposit machines also where the customer can deposit cash, cheque, refund warrant, dividend warrant etc. Not only these, existing customers can put their requisition for cheque book and take delivery of their debit/credit cards. The officials present at the fast tracks also extend help in opening an account in Dutch Bangla Bank. Considering the usefulness and popularity of the fast tracks has reached 153 in a very short time. Every ATM in Fast Track has power back up with good quality UPS. In addition to UPS back up, we are also working to provide solar back up for areas where electricity disruption is frequent.
The functions of FTs are summarized as under:
Cash Withdrawal: Customers can withdrawal cash from the ATMs installed in the Fast Tracks 24 hours a day, 7 days a week.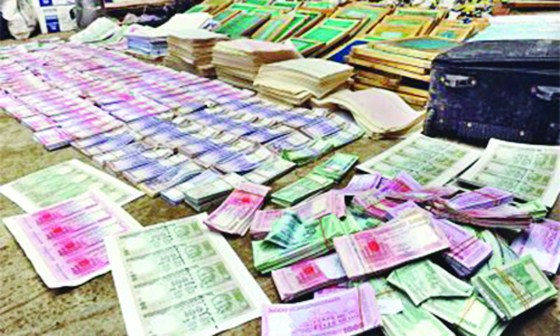 Cash Deposit: FTs offer facility of cash deposit for extended hours and even on Saturdays. From Sunday to Thursday customers can deposit cash or cheque from 9:00 am to 9:00 pm and on Saturday from 10:00 am to 6:00 pm. Huge number of customers now can avoid long queues in front of the branch counters and can save substantial and valuable time which they can utilize for their business development, official or personal life. Every FT is equipped with a deposit machine and the officer on duty receives cash or cheque from customers, counts and inserts cash/cheque into specially designed envelope and closes the envelope. Both the customer and the FT officer sign on the envelope. The process is very simple and once the formalities are completed, the customer drops the envelope into the machine maintaining specific security procedures. The deposit is reflected in the customer account on the following working day. This innovative process of hassle free cash deposit authenticated by FT Officer provides comfort to the customers. The facility has become very popular specifically in the market areas where small traders can now secure their hard earned cash in to bank account easily after end of each business day. As a result, demand for FT with deposit facility is now highly increasing across the country. A customer now can deposit maximum Tk. 1.00 lac per day with a maximum of Tk. 50,000/- per transaction.
Co-operation in Account Opening: Customers now receive assistance in all FTs for opening account with Dutch Bangla Bank. FT Officers help in filling up account opening forms, receive filled-in forms along with necessary papers and submit the forms to the attached branch for onward opening of accounts. Customers now do not need to visit branches to open an account and subsequently receive related cheque books, deposit books, card and PIN.
Card and Account Related Services: Officers posted in the FTs provides various services to the customers. The assist the customers in filling up various forms, forward the forms to the respective branches or divisions for onward execution of the requests. A list of services is furnished as under:
Request for Fund Transfer (within own account)
Request for a new Debit Card (MasterCard/Visa), Credit Card (MasterCard/Visa)
Request for Replacement of a card (Debit/Credit) for any of the following reasons:

Card lost / stolen
Incorrect name / spelling mistake on card
Wrong photograph on card
Card is physically damaged
Magnetic strip error / Faulty card
Any other reason acceptable to FT officer

Request for blocking a card for any of the following reasons:

Incorrect PIN entered at ATM or POS terminal
Customer blocked the card over phone to Card Center
Any other reason acceptable to FT officer

Request for re-activation of a blocked card
Request for re-issue of PIN, re-issue of PIN may be requested by a customer who have forgotten his/ her PIN or in fear that the PIN may be compromised to another person.
Request for account Linkage
Customer Request Forms for the following services on credit card account:

Auto Debit
Increase card limit
Limit transfer
Obtaining Supplementary Card
Early renewal
Cancellation
Card Cheque

Request Form for refund of Cash not dispensed from ATM but account debited
Application for availing internet, SMS & alert service on bank account
Delivery of Captured Card: If a card is captured into an ATM at any FT, the FT officer open the upper chamber of the ATM and deliver the captured card to the cardholder instantly after checking his photograph and signature recorded at the back of the card.
---